PTFA
Welcome to the PTFA Web Page.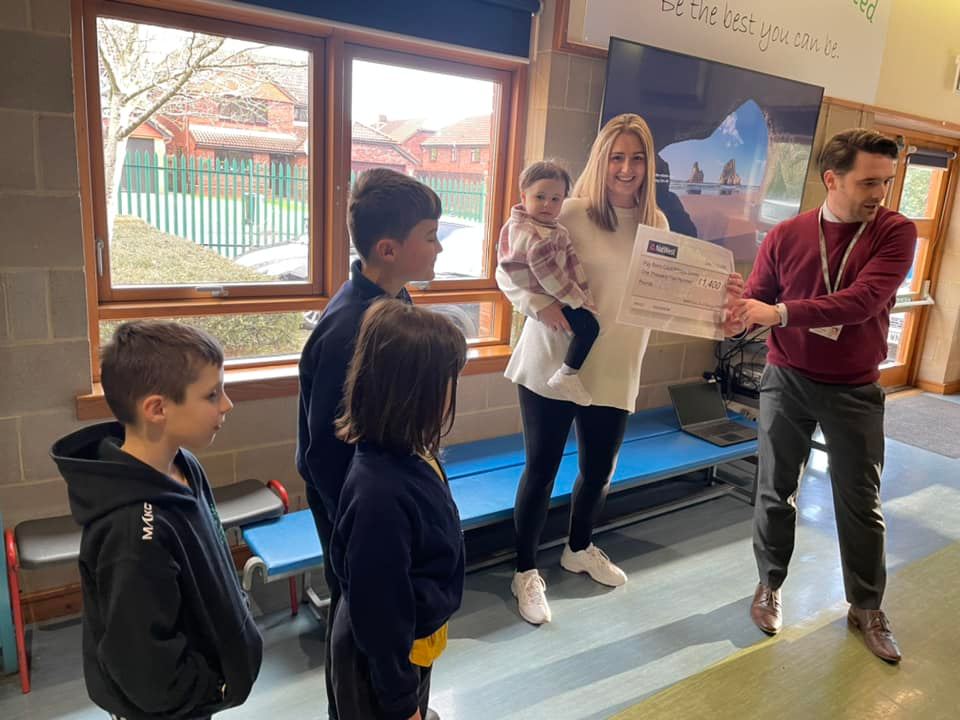 We aim to provide you with information on all the activities the PTFA undertakes in support of Barrs Court Primary School and its pupils, as well as keeping you up-to-date on our latest news, events and fundraising plans.
Below, we have set out some information about the PTFA, which we hope will give you a better understanding of who we are and how we work:
We are the Barrs Court Primary PTFA. PTFA stands for Parent, Teacher and Friends Association and we are a registered charity (registration number 1197894).
The PTFA incorporates all parents/carers and teachers as its members and is run by a small, but dedicated team of volunteers:
Gemma Goodman: Chair
Rebecca Hill: Secretary/Vice Chair
Claire Milner: Treasurer
Sarah McDonald: Vice Treasurer
Members: Lisa Collins, Sam Deere, Claire Evans, Louise Hooper,Gemma Parrett, Mariola Poziemska, Amber Rouse and Jodie Simms.
Our first official meeting was held in September 2021, where core PTFA members were elected and discussions were held around future activities. Our first PTFA run event being the Christmas Fair.
The primary aim of the PTFA is to fundraise for projects, resources and equipment; provide social events to unite and bring the school's community together; and provide an opportunity for patents to make a difference to their children's experience at the school.
So far this year we have organised:
School Disco
Race Night
Christmas Fair
Bingo
Spring Disco
If you are interested in helping, please come to our next meeting held at the school (dates will be published by the school, on this Web Page or on the PTFA Facebook page). The meetings are open to everyone and are informal and relaxed. If your family/work commitments prevent you from attending PTFA meetings, there are still plenty of opportunities to be involved. Please do not hesitate to speak with any of the team or alternatively you can email us at the following email address: PTFA@barrscourtps.org.uk
We hope this is the start of many wonderful things to come and thank you for your support so far.
Latest Events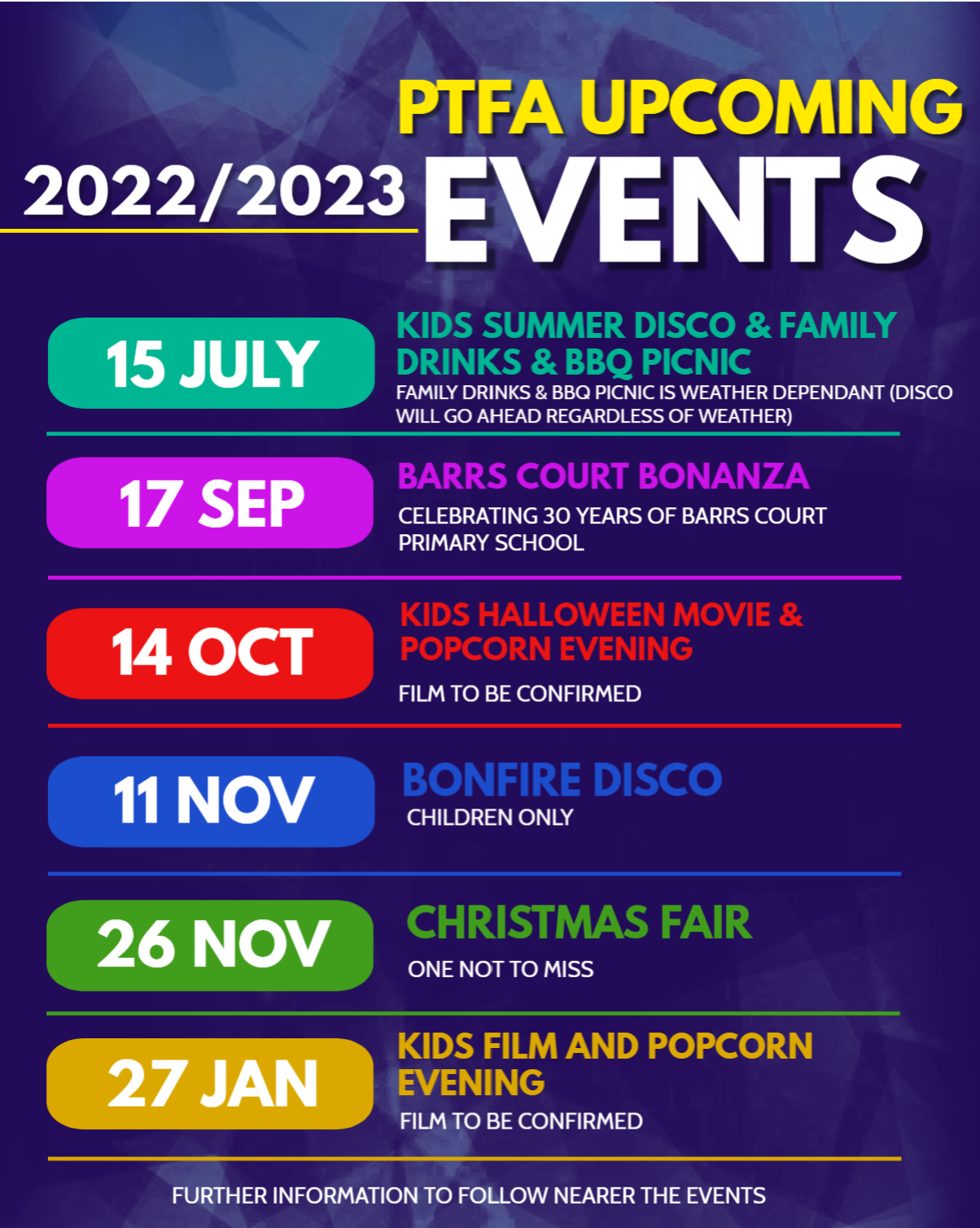 30th Birthday Tea-Towel Orders:
As part of the school's 30th Birthday celebrations, each child has drawn their face and this will be displayed on an 'Area Tea-Towel'. Further information and details of how to order a tea-towel can be found via the following link:
Thank you for your support.